WightFibre business telephony services
Transform your business
What is Voiplicity?
Voiplicity is WightFibre's IP phone system designed for business. Using the latest Voice over IP (VoIP) technology for crystal clear audio, and features to improve the way you work, no matter your business. The ultimate flexibility to work, whenever. At your desk or on the go with a choice of traditional handsets, computer softphone or mobile app options. All you need is the ability to get online, and away you go.
We have a range of options, from an entry level solution suited to smaller or micro businesses, which can adapt as your business grows. Fully scaleable right up to a multi-site office solution.
The benefits of an IP system
Your Voiplicity phone system is fully hosted in the cloud. You won't need any technical expertise to maintain or house the system. The IP phones are pre-configured, so they will just plug in and automatically connect to the Voiplicity cloud.
We'll configure the system to suit your business, and make sure everything is running as it should. We are responsible for the running of the system, and all upgrades. You won't need to worry about the installation, operational, maintenance and running costs that would normally be associated with on-premise systems.
Your telephone numbers
Moving your calls and phone numbers to Voiplicity is ultra simple; we'll take care of everything, so that you only have one supplier to talk to. Once your calls have moved to the cloud, you will be able to reap the benfits that a flexible cloud based phone system will bring to your business.
Have calls follow you from office to mobile when you're out and about, or ring multiple locations at the same time. If you need to work from home, we can setup remote working that can be triggered at the push of a few buttons.
Equally if you need to setup a new office, no problem. Keep your numbers and answer them wherever you choose.
Your numbers aren't tied to a geographical area. So if you need to extend your reach to the mainland and still answer calls in your Isle of Wight office, that's fine. You can choose local numbers from anywhere in the country.
Simply the best connection
We always recommend using a WightFibre internet connection. Ultra low latency networks, like WightFibre's, is vital for voice applications. By using our full-fibre business broadband or leased lines, all your voice traffic will be prioritised over your normal internet traffic.
Our full-fibre network is resilient, and ultrafast so you will always have the best connection for
your calls.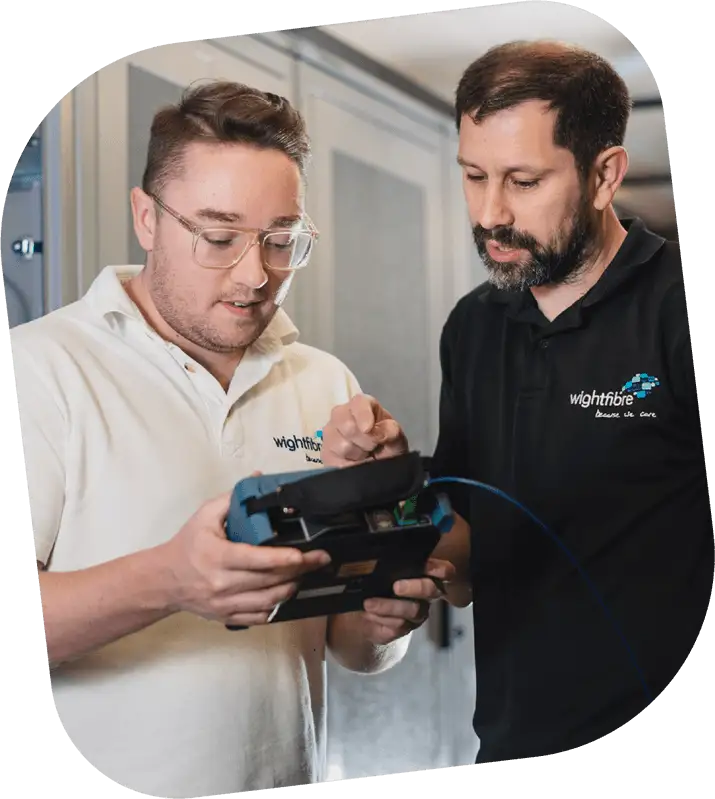 Why choose us?
We're local
We're proud to be the only local provider of broadband and phones.
We're fast
You'll get the fastest broadband on the Island, powered by state of the art technology. This means that you can work faster and harder, with less time twiddling your thumbs.
We're good value
We'll provide you with what your business needs – and make sure that you don't waste money on features that you won't use.
We're flexible
You can upgrade your services as your business grows. Our systems are flexible enough to adapt, giving you a future-proof solution that will keep you up to date.
We take your security seriously
Nothing is left to chance. We have a Tier 3 data centre and a fully secure resilient network with multiple links to the mainland. In other words – we've got you covered!
We're trusted
We get 'excellent' ratings on Trustpilot. And just compare us to the other providers…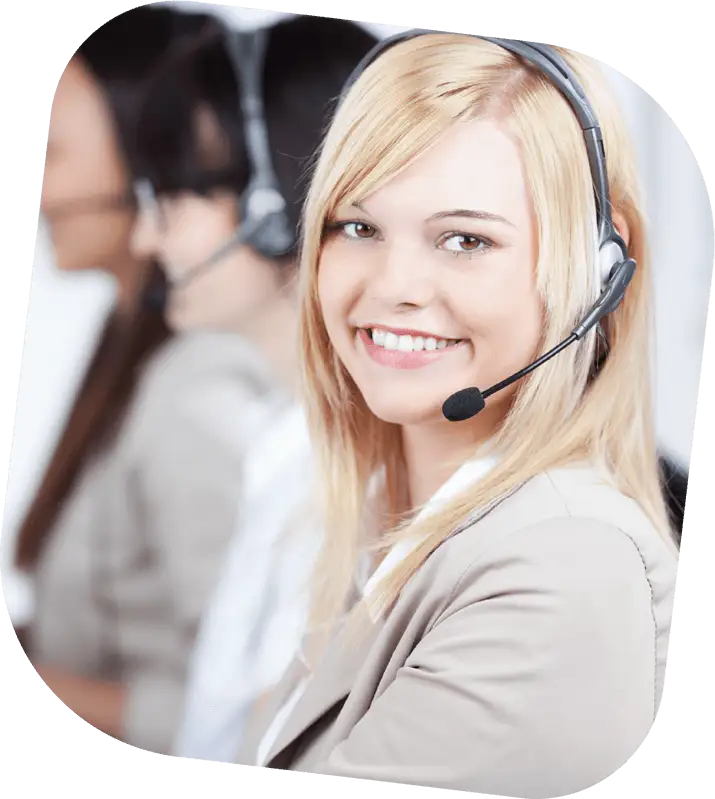 Full-fibre business phones
WightFibre offers a range of handsets that are known to work with our VoIP telephone system. To make sure that you experience the quality of calls that you'd expect, only IP devices from our portfolio can be used including WightFibre's choice of tested Yealink handsets.
Full-Fibre IP Phones are ideal for businesses of all sizes. We configure them for you, so they're easy to setup and work just like the phones you're used to.
If you're switching to WightFibre from another phone provider, or simply looking to add more handsets to your existing service, have a look through our range to find the perfect phone for your needs.
Voiplicity Basic
Single Phone Service – Straightforward for when you only need a single phone:
Simple auto-attendant or greeting
Direct call forward
Office hours route plans and holiday operation times
Desktop softphone
Call Directory
Google/MS Outlook Contacts
integration with desktop phone
Voicemail
3 way conference call
(via handset)
Caller ID display
Outbound Caller ID presentation
control
Voiplicity Enhanced
Basic plus:
Call Park
Call Transfer (Blind/Attended) (Cold/warm)
Call groups
Pickup Groups
Music On Hold
DND
Multilevel auto-attendant
Follow Me
Individual Group Hunt
Busy Lamp Field showing line
status on handsets
Mobile app softphone
Dashboard
CDRs – Call Detail Records
Add-ons
These additions can be bolted on to any package:
Additional Users
Handsets
DECT Phones
Additional Phone Numbers
Conference Bridge (requires DDI)
Options: phone number per bridge, or single phone number and a PIN per bridge
Fax to email
Microsoft Teams Integration
Alternate Emergency Route plans